Is there anything more Alaskan that Fat Bear Week? OK, probably the Nenana Ice Classic, but still!
Katmai National Park annually publishes profiles of its brown bear population along with a Championship bracket. And don't forget the juniors! (This always makes me rethink the helpfulness of salmon for weight reduction. . .)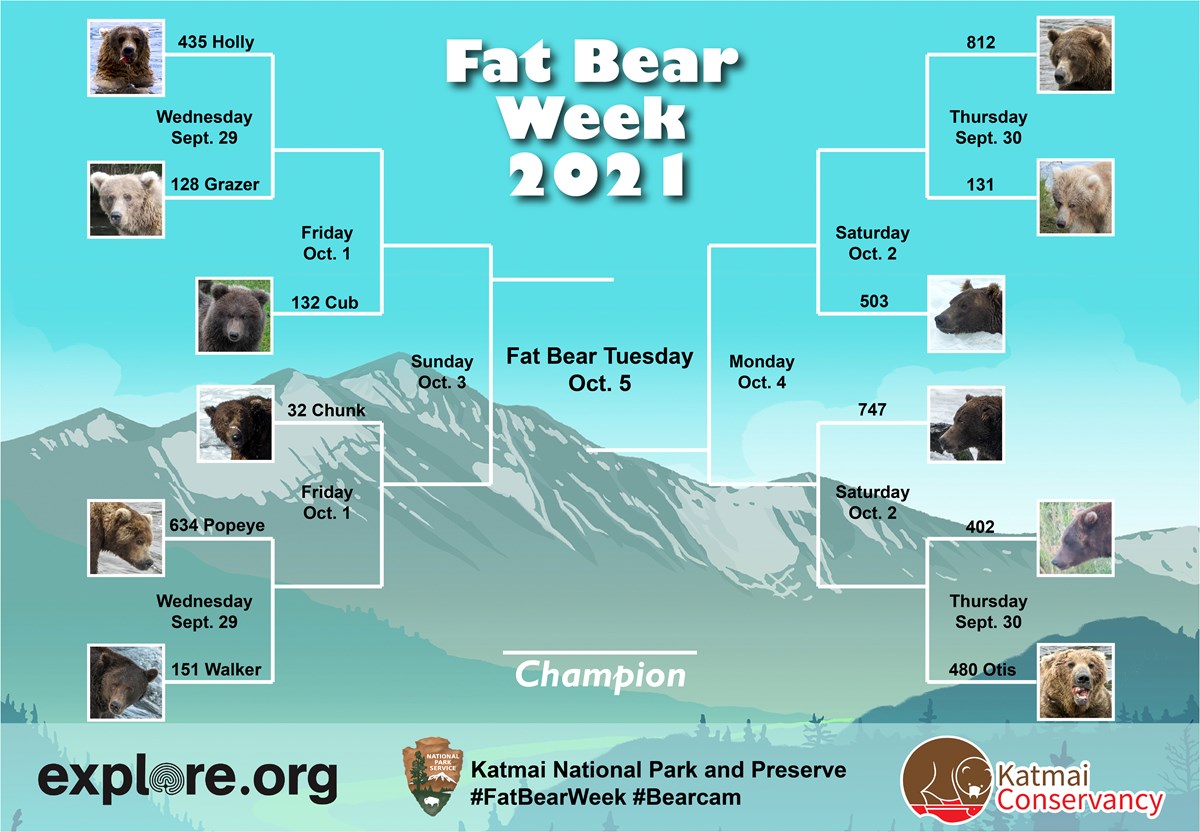 Jump in. Watch the bears fishing live. Make a bracket. You can even vote for your favorite. Let me know who your Champion is!