I first heard of Andrew Peterson as a songwriter, a singer of gentle, reflective ballads on beauty and nature, on worship and love. Fifteen years ago, the folksy strains of his music alternated on a playlist of Yo-Yo Ma and Nickle Creek to get me through long sessions of doctoral data crunching.
And two years ago? He set a song asking the question from Revelation 5 , "Is He Worthy?" It's one of those songs he will probably sing every night he's in front of a microphone for the rest of his life. And it's one I can't hear or sing without weeping. "Do we feel the world is broken? We do. . .Does our God intend to dwell again with us? He does!"
Peterson is also a keen observer of beauty and creativity, an avid gardener, and a mentor of young writers. And he is the author of children's stories. Not just any stories, but really good ones– adventure and landscapes and characters and delicious phrases that stick with the reader long after the cover is shut.
The Wingfeather Saga is a series of 4 books (plus additional addendums and a short film) that trace the tale of the siblings Janner, Tink, and Leeli, as they flee for their lives in search of home and purpose. Peterson has done what few before him have managed–created a world that appeals to children and adults simultaneously on very different levels. Whether your heartstrings are tugged by Leeli with her crutch and whistle harp, or the feathered Uncle Artham, or the struggling Throne Warden Janner, the Wingfeather family will carry you along as they mature in courage and calling.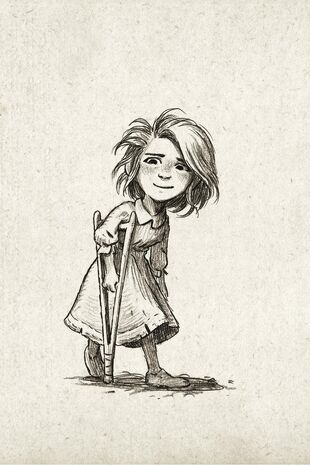 Granted, there are some difficult themes, and the stories may be a little too much for some young readers. Perhaps, however, fiction, especially read-aloud, is a great spot for families to deal with some of these issues.
"He moved through the days in peace and wonder, for his whole story had been told for the first time, and he was still loved." From North! or Be Eaten.
Here is why I am writing: back at the beginning of 2020's Stay Home orders, Andrew Peterson began reading the Wingfeather books live each night on the internet, and books 1 and 2 are all captured on Peterson's FaceBook page, as well as on YouTube. And now he is reading book 3! You should check them out before his publishers decide to pull them all down. . .
I'm not sure who is enjoying the ReadAloud more, the eager listeners (of all ages) who tune in nightly, or the author as he summons the voices of Podo or Oskar, laughing and wiping away tears through the pages.
"I was broken, I tell you! Hardly a man at all, unmade and floundering was I… Gnag bends things for breaking, and the Maker makes a flourish. Evil makes a pit, and the Maker makes a well—that is His way." From The Monster in the Hollows.
Who couldn't use a little more wonder and redemption in 2020?!!